Empowering Navy Recruiters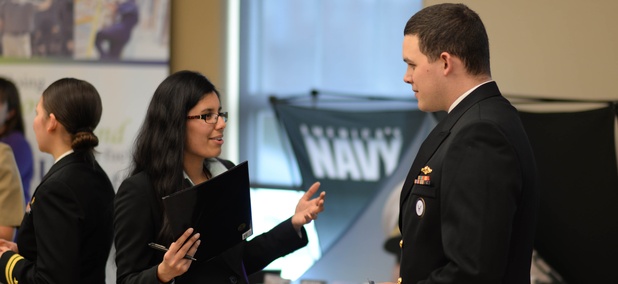 The goal of the Mobile Recruiter Initiative (MRI) is to put state-of-the-art technology in the hands of recruiters to not only improve their workflows out in the field, but to make a better initial impression on today's tech-savvy recruits. This includes mobile scanners, printers and fingerprint scanners.
Throughout this initiative, Hewlett Packard Enterprise (HPE) gathered user feedback to provide continuous improvement. To that end, the next generation of the new Mobile Recruiter Initiative (MRI) is underway for the Navy Recruiting Command. HPE began deploying the next generation solution in April 2016, empowering recruiters with enhanced functionality and next-gen technology designed to streamline efficiency in the field.
READ MORE at this topic's microsite, DoN & HPE: Partners in Success.
This content is made possible by our sponsor. The editorial staff of Government Executive was not involved in its preparation.