How Much Would Your Agency Lose (or Gain) Under Trump's Budget?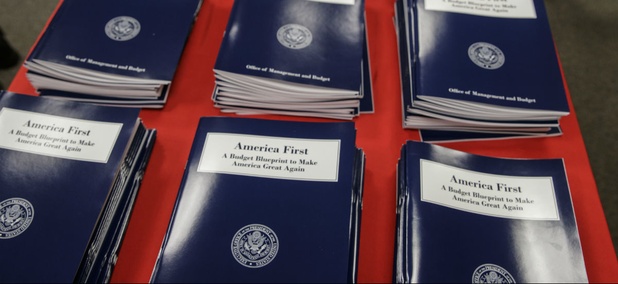 J. Scott Applewhite / AP
President Trump's so-called "skinny" budget blueprint for fiscal 2018 puts just about all non-defense agencies on a strict diet. There is still, however, some variation in the severity. The Environmental Protection Agency fared even worse than anticipated, with a proposed reduction of $2.6 billion, or 31 percent over enacted fiscal 2017 levels. The initial budget plans had recommended a 25 percent cut, according to some news reports. Meanwhile, the Energy Department obtained a relatively small proposed decrease, of 5.6 percent, due to a spike in funding for its National Nuclear Security Administration. The Veterans Affairs Department even made out with an overall increase, of about 6 percent. View our chart to see how your agency would fare under Trump's proposal, compared to your current level of funding.