Management Matters
Data Show Government is Not a Great Place to Work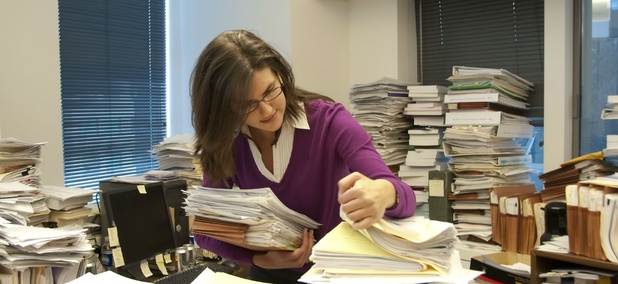 Every year, the Partnership for Public Service partners with Deloitte to identify the best places to work in the federal government. The rankings started in 2003 and are based on data from the annual Federal Employee Viewpoint Survey. The message from the report, released in December, was positive: the survey data "show the largest yearly increase in the history of the Best Places to Work rankings."
However, click on "Analysis" and you'll find a different story. That section takes you to "Overall Findings and Private Sector Comparison." The FEVS includes 28 questions that are the same as those in private sector engagement surveys conducted by Mercer l Sirota. The average private sector score was 78, compared with the federal average of 62 (rounded to the nearest whole number).
The Comparison is Telling
The question by question comparisons confirm government has a problem. Overall the work experience in government is considerably less positive. (In contrast to the Gallup Q12 survey, these surveys do not have an explicit "negative" or "disengaged" measure—so "less positive" is applicable as a descriptor.)
The federal scores are more positive than private sector scores on only two questions:
"Considering everything, how satisfied are you with your pay?" (57 v. 55) In my consulting experience, even people paid $1 million or more sometimes express dissatisfaction.
"When needed I am willing to put in the extra effort to get a job done." (95 v. 83). This might be attributable to the far more generous overtime payments in government. Exempt employees in the private sector commonly work an hour or two beyond the normal work day without added pay.
But on the other 26 questions, employees in private sector organizations respond more positively. On 10 questions the private sector ranks higher by 15 points or more. Here are the five with the largest gaps between the federal score and the private sector score, respectively:
"I believe the results of this survey will be used to make my agency a better place to work." (37 v. 68)
"I have sufficient resources (people, materials and budget) to get my job done." (47 v. 71)
"Awards in my work unit depend on how well employees perform their jobs." (41 v. 64)
"My talents are used well in the workplace." (58 v. 78)
"Employees are recognized for providing high quality products and services." (49 v. 67)
Across all 28 questions, the average gap is over 11 points. When the questions are considered as a group, they describe a decidedly less attractive work experience for federal employees. Only eight of 50 agencies score at the private sector level or higher. The composite also suggests federal managers and supervisors play a central role—19 of the 28 questions focus on issues involving a supervisor's effectiveness.
The difference in the responses to one core question—"I have trust and confidence in my supervisor"—should be a concern for government leaders: The private sector score is 15 points higher. Research shows employees experience a great workplace when they trust the people they work for.
Those gaps exist despite the years invested in strengthening employee engagement.
Best Places Employers Perform Better
The federal Best Places to Work rankings are comparable to the lists that appear annually in business periodicals and newspapers in large cities. The Great Places to Work Institute produced the first list over 30 years ago. The number of lists has mushroomed. Today, in Washington, there are at least four separate lists of the best places to work.
The reason the lists get a lot of attention is that they benefit both employees and stockholders. Research shows the companies that make the lists perform better. For the publicly traded companies on the list, their stock has increased 722 percent since 1998, three times the increase for the Russell 3000 Index (a benchmark for the U.S. stock market). In addition, companies that make the lists attract well-qualified applicants who want to work for the best. Their employees are "13 times more likely to express a commitment to stay with their employer for a long time."
Public employers start with an advantage: research shows an employer's purpose is important to organizational vitality and alignment. It contributes to a shared commitment and attracts workers who see the purpose as important. Research shows that public service motivation (PSM) is a compelling reason for many who work in government. That is apparent in the agencies leading the lists, starting with NASA.
Investing in a Better Work Experience
With the Trump Administration's initiative to reorganize and downsize the workforce, developing strategies to do more with less should be a priority. The PSM research confirms it's important to recruiting but is not the answer for improving performance. The Trump administration's recently stated interest in fundamental reform to federal pay would be an important step, but the impact is two or three years away at best.
Improved pay levels, however, would not create a great place to work. On the 2017 Great Places list, the second ranked company is a low-skill, low-paying regional supermarket chain.
What is important is the way pay and performance are managed. In the research, certain words stand out that suggest important work-life issues: respect, fairness, feedback, appreciation, transparency, and trust. Those words are evocative of messages from leaders and most important, day-to-day supervisors. Focusing on the practices associated with those words represents an alternative (or complementary) strategy that requires minimal expense. A good first step would be to hold focus group discussions.
The primary key to creating a great place to work and high performance is front line supervision. Here the private sector has the advantage. In business, employees work in a performance culture from the start of their careers. The great places have redefined the selection process for supervisors to emphasize the behaviors and values associated with a positive work experience. Training and coaching are provided. Employees are asked to evaluate supervisors. The best are rewarded and moved to higher level jobs where they reinforce what they have learned. With large numbers of federal managers approaching retirement, this is the time to commit to a similar strategy.