Journey to Digital Government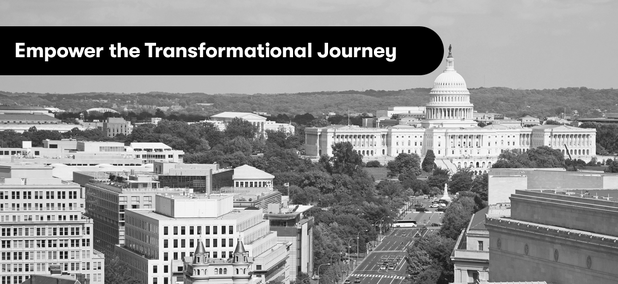 Instead of delivering services through traditional channels, government agencies are expected to deliver new services that inspire public trust by holistically delivering policy outcomes that meet the rapidly-changing needs of citizens and requirements of government policies. These services must be simple and flexible enough for citizens to evaluate, tailor and consume through multiple channels.
To deliver on these growing expectations, government agencies can make substantive progress in three key areas: modern collaborative workplaces, hybrid cloud platforms and integrated digital service management.
The same advances in technology that reinvented commercial industries such as music, publishing and travel are exerting a similar effect on government. In response, modern government agencies are taking an outside-in approach to capabilities and assets, augmenting them with people, information, ideas and IT resources that are outside their own boundaries. This enables government agencies to anticipate and make use of digital trends.
Citizens who have become accustomed to a highly personalized, self-directed shopping experience, followed by instant fulfillment, are looking for the same service experience from government. For its part, government is borrowing best practices from many different industries — tailored customer journeys from the financial sector, seamless omnichannel experiences from retail, voice and social media interactions from automotive, and disruptive business models from transportation and hospitality, to name a few.
Legislation, regulation and budgetary pressures have caused federal government agencies to adjust slowly, but each new administration introduces new priorities, policies and personalities that ultimately influence the IT space.
The shifts now taking place affect every aspect of the mission value chain, and the government of the future will look nothing like the one of the past. This paper examines these shifts, the drivers of change and what government organizations can do to accelerate their digital transformation journey to serve citizens more efficiently and effectively in the future.
Download the position paper to learn:
How government organizations can move to a truly digital experience
How government organizations can modernize with collaborative digital workplaces, hybrid cloud platforms and integrated digital service management
Why a digital transformation roadmap is essential for strategic planning
This content is made possible by our sponsor. The editorial staff of Government Executive was not involved in its preparation