Empower People, Enable Productivity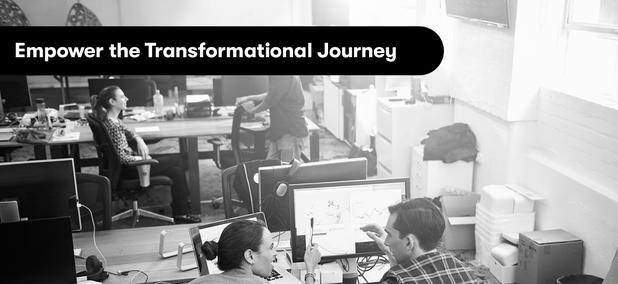 The working world is rapidly shifting and today's office is no longer confined to one physical location. Everyone — from those inside the office to those teleworking from home or out in the field — needs to be able to share information, access tools and complete their tasks on across multiple devices, from anywhere in the world. In short, in the modern workplace technology needs to support the individual. But rather than being constrained by technology, organizations can use technology to empower their staff and their mission.
Each organization is different, and is going to undergo a digital transformation with different goals, needs and challenges. One-size-fits-all approaches that lock up time and ­­inhibit workflow only compound the problem. Rather than concentrating on technology, transformation approaches should be people-focused. The new way to work isn't necessarily driven by the latest gadgets, it is driven by mobility, cost, personalization and talent retention.
The value of going digital is clear. Enterprises no longer need to be convinced why it is necessary to transform — the challenge is finding the best way to do it and managing the ongoing complexity of evolving technology without impeding day-to-day tasks. Like in any journey, you're more likely to be successful when you have a well thought out personal strategy and a roadmap that is agile enough to overcome unforeseen obstacles.
Read the full white paper to learn how DXC's MyWorkStyle helps organizations:
Identify the right experiences.
Plan strategies.
Roadmap journeys.
Design solutions.
Pre-build and test solutions.
Implement solutions.
This content is made possible by our sponsor. The editorial staff of Government Executive was not involved in its preparation.