6 Technology trends for 2018: Innovation focused on your digital journey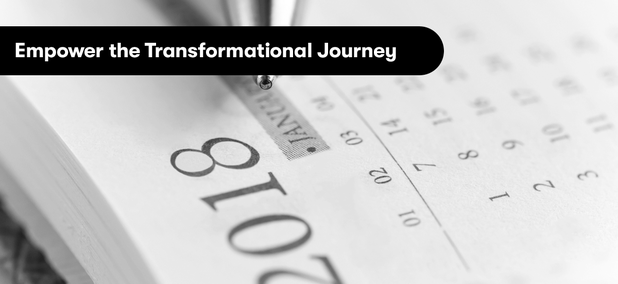 The digital future is already upon us, increasing the productivity of the organizations who are able to adapt and disrupting those who cannot. Looking forward to the rest of 2018, a number of potential trends in IT emerge that organizations should be considering in order to succeed in their digital transformations. These trends represent opportunities for digital enterprises — provided that organizational leaders are using the right roadmap to direct their journey.
Organizations undertaking a digital transformation can look to these trends as guideposts for innovation and progress along their own journey.
Re-platforming the enterprise: How will a move to common IT platforms help organizations become more agile, efficient and better-informed?
The war for digital talent: The move to enterprise platforms will mean high demand for a scarce skill set. How can organizations get increased scale from a finite talent pool?
Measuring quantified enterprise: Advanced machine learning will help organizations make better decisions with less data. How can leaders rethink their big data strategies to increase productivity?
Stronger business through cyber resilience: Cyber security will evolve to understand that attacks and disruptions will happen. How can organizations use these instances to become stronger and more resilient?
Companies growing through digital business extensions: Companies will grow by leveraging information and scale. How can organizations reframe their digital strategy to be more forward-thinking?
Smarter and more practical artificial intelligence: AI will continue to determine winners and losers. How can organizations leverage AI to innovate?
Read the full article to learn more about why these trends will shape IT and innovation in 2018, and how agencies can use them to ensure success in their digital journey.
This content is made possible by our sponsor. The editorial staff of Government Executive was not involved in its preparation.