Defining a data strategy: An essential component of your digital transformation journey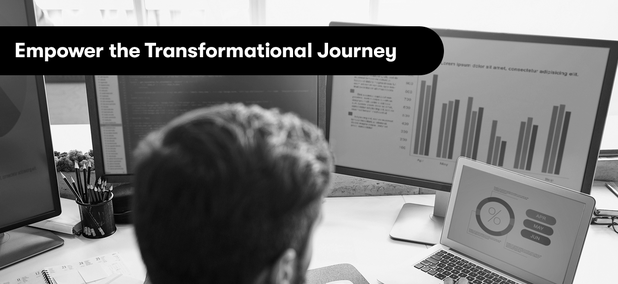 Whether an organization realizes it or not, data is its most valuable asset. Most organizations are driven by data; each day, they need to make decisions about how they collect, use and share many different types of data across a variety of departments. Often these decisions are made in a vacuum, and can vary from department to department — and even from employee to employee.
This disconnect can lead to inefficiency, confusion and added cost. Worse, the lack of comprehensive data strategy often means that organizations are not able to utilize their data to its full potential. A modern data strategy can enable organizations to derive deeper insights and set them apart from the competition. As the influence of data in today's landscape grows, this divide only widens.
In order to maximize effectiveness and get the most value out of data, modern offices should adopt a holistic approach that treats data as an asset. This takes an enterprise-wide data strategy that defines how every aspect of an organization collects, manages, analyzes, stores and shares its data. A successful data strategy should align business and IT goals, while ensuring that all departments follow a repeatable structure. Above all, a successful strategy should be­­ able to evolve and change with shifting objectives.
For many organizations, rethinking their entire data methodology seems impossible — but it doesn't have to be. Like any enterprise-wide change, successfully transitioning to a new approach to data requires a well thought-out, strategic plan that is specific to that organization. Doing so is not only necessary to maintain a competitive advantage, it is an essential part of a successful digital transformation.
Read the full article to learn more about the common drivers and components of a winning data strategy, and how to implement, maintain and evolve one for your organization.
This content is made possible by our sponsor. The editorial staff of Government Executive was not involved in its preparation.