Agencies Aren't All on the Same Page About Collecting Sexual Violence Statistics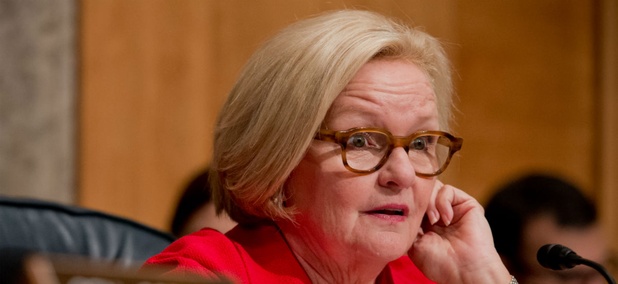 The ongoing multi-agency effort to gauge the scope of sexual violence around the country is hampered by differing definitions used by four departments tackling the task, the Government Accountability Office concluded.
"Measurements of sexual violence closely relate to definitions of sexual violence in federal data collection efforts," the watchdog noted in a report requested by Sen. Claire McCaskill, D-Mo., ranking member of the Homeland Security and Governmental Affairs Permanent Subcommittee on Investigations. Yet "data collection efforts use a range of terms to describe sexual violence in publicly available agency documentation. Specifically, the 10 data collection efforts use a total of 23 different terms."
Reviewing the variety of laws that prompt tracking of sexual violence by the Justice, Education, Defense and Health and Human Services departments, GAO warned that "differences in data collection efforts may hinder the understanding of the occurrence of sexual violence, and agencies' efforts to explain and lessen differences have been fragmented and limited in scope."
» Get the best federal news and ideas delivered right to your inbox. Sign up here.
The watchdog called on the Office of Management and Budget to create an authority to harmonize the effort.
The differences in agency purposes stem from differing laws that mandate collection to aid prosecutions, or promote safety on college campuses, or provide medical treatment and future prevention, or to create a more accepting climate for female members of the military. For example, GAO pointed to the 2003 Prison Rape Elimination Act, the 1990 Jeanne Clery Disclosure of Campus Security Policy and Campus Crime Statistics Act (as amended by the 2013 Violence Against Women Reauthorization Act), and the annual requirements for data collection on sexual assaults in the National Defense and Authorization Act.
GAO, in examining the four departments' work from March 2015 to July 2016, found that in five efforts the measurements of acts of sexual violence and contexts generally aligned with the contextual factors laid out in agency definitions. But in five other data collection efforts, those acts and contextual descriptions differed. "These data collection efforts do not have publicly available descriptions of what is included in their respective measurements to allow persons using the data to understand the differences," GAO wrote. "Specifically, Clery Act data include attempted rapes in its measurement of rape, but do not include attempted rapes in its definition of rape."
Officials stressed that the "differences across the data collection efforts are such that the results are not comparable, and entities reported using data that best suited their needs."
Efforts by OMB and other agencies to clarify the differences have so far been "fragmented" and "limited in scope," the report said.
GAO recommended that Education, HHS, and Justice make information on their measurements of sexual violence publicly available—to which they agreed. GAO also recommended that OMB establish a federal interagency forum on sexual violence data, similar to its earlier Interagency Working Group for Research on Race and Ethnicity, to improve federal statistics.
OMB did not agree, saying such an information-sharing forum may not be the best use of federal resources—at this time.