National Guard Whistleblower Wins Vindication from Pentagon Watchdog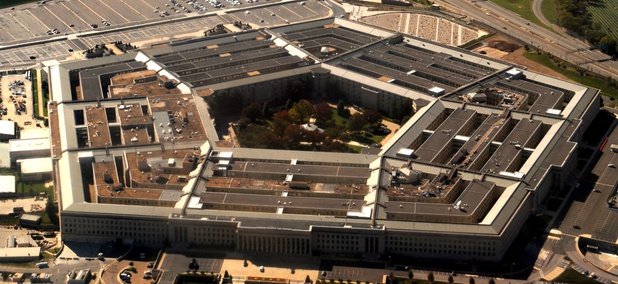 Whistleblower advocates are hailing a rare reversal by the Defense Department's inspector general, whose report last week substantiated the wrongful termination claim of a Missouri National Guard videographer.
Michael Sandknop, an Iraq war veteran and retired Army Reserve master sergeant with a public affairs specialty, was working full-time for a federal contractor called Bio-Medical Personnel Services, to produce a monthly TV show about Army and Air Guard emergency activities in Missouri. The firm put him on administrative leave and terminated him in 2014 after he complained, first through the chain of command and then to the inspector general, that he had insufficient resources to perform his work, that his bosses berated him and that there was mismanagement of federal funds.
The DoD IG's office processing his complaint at first closed the case and told Sandknop that it "does not warrant further investigation because your report of not being provided 'proper' equipment and being assigned tasks other than the half-hour television program was not a violation of a law, rule, or regulation." It made no mention of an appeals process.
That led him to contact Sens. Claire McCaskill, D-Mo., and Chuck Grassley, R-Iowa, and Rep. Ann Wagner, R-Mo., and things began to move. They championed his case, which was reopened, as part of broader criticism of the DoD IG's office.
In the June 6 report, from which names are redacted, the inspector general substantiated the reports of reprisal. The report confirmed that that Bio-Medical Personnel Services had received "protected disclosures" made also to the Missouri National Guard Joint Force Headquarters Inspector General.
The watchdog recommended that the Army secretary direct the National Guard bureau to "consider appropriate action against" the company and order it (or its successor) to restore Sandknop to his position, expunge the termination from his record and award compensatory damages, including back pay.
Noting that the employer had accused Sandknop of walking off the job without notice and then reporting in sick, the IG said, "[the company's] stated reasons for placing complainant on unpaid administrative leave and discharging him are not supported by clear and convincing evidence."
Reached by Government Executive, Sandknop—now freelancing as a videographer in Arnold, Missouri, and pursuing a masters degree in film production—expressed relief at the outcome. But he remains skeptical about follow-through on the "compensatory damages" and back pay, having retained two attorneys to determine next steps.
Sen. Grassley said in an emailed statement, "This case put a spotlight on Defense Department treatment of reprisal against contractors who are whistleblowers. Those of us in Congress who asked about this case wanted the Defense Department Office of inspector general to do a better job on such cases. Now, the inspector general has changed its handling of whistleblower contractor complaints. This is good news for whistleblowing going forward."
Both Grassley and McCaskill have urged the Missouri National Guard supervisors to impose discipline on the bad actors and follow the IG's recommendations.
The case is rare in that the Pentagon IG "substantiates only a handful of cases," said Mandy Smithberger, director of the Straus Military Reform Project at the nonprofit Project on Government Oversight. "It took bipartisan intervention by Senators McCaskill and Grassley, along with press attention, for his case to receive a review. It's a great outcome in this case, but a system that relies on two senators to intervene to work isn't providing real protections for whistleblowers who expose wrongdoing."
Details of the case—including the identities of the Guard employees charged with mishandling Sandknop and a colleague—were reported last week in the St. Louis Post-Dispatch. The supervisor who created what Sandknop described as a "toxic" environment, Tammy Spicer, is now a public affairs officer for Immigration and Customs Enforcement in Florida.
Spicer, reached by Government Executive, said she could not comment.
This story has been updated to clarify points about Sandknop's experience and to correctly identify where he lives. It's Missouri, not Maryland, as originally reported.