Federal Hurricane Response Expands to Antitrust, Fraud Prevention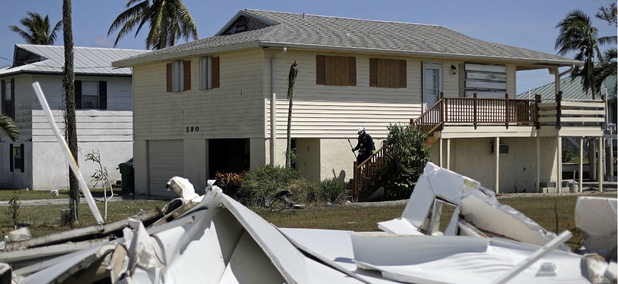 The Justice Department and the Federal Trade Commission on Tuesday released guidance to help businesses investing in helping rebuild southern communities ravaged by hurricanes Harvey and Irma.
But the guidance also contains warnings against anti-competitive agreements that "take advantage" of victims or those engaged in relief efforts. "The Department of Justice will criminally prosecute companies that fix prices, rig bids or allocate customers, and the Federal Trade Commission will investigate and take action against companies and individuals who violate the consumer protection laws," Justice said in a statement.
In such emergencies, "The antitrust laws accommodate procompetitive collaborations among competitors," the agencies said.
» Get the best federal news and ideas delivered right to your inbox. Sign up here.
The agencies advised that complaints involving potential violations of antitrust laws can be reported online or to the hotline at 888-647-3258. Consumers or businesses with concerns about fraudulent activity can call the Disaster Fraud Hotline at 1-866-720-5721 or visit a Justice website.
At the end of August, before Hurricane Irma had fully hit the Caribbean and Florida, Justice's U.S. attorneys in Texas and Louisiana teamed up with state and local officials, the FTC and the acting executive director of Justice's National Center for Disaster Fraud to form an anti-fraud working group.
They were joined by officials from the Securities and Exchange Commission; investigators and agents from the inspector general's office at the Homeland Security Department; the FBI; the Secret Service; the Internal Revenue Service's Criminal Investigations division; and an official from the Bureau of Alcohol, Tobacco, Firearms and Explosives.
Crimes they are looking out for include theft and looting, impersonation of law enforcement officials, identity theft, fraudulent solicitations for charitable giving, fraudulent solicitations promising high investment returns and price gouging.
The disastrous impact of Harvey "has brought and will continue to bring unprecedented human and financial loss to our communities, and victims of this event have already suffered staggering devastation," said acting Texas U.S. Attorney Abe Martinez. "Under the lessons learned from Hurricane Katrina, we bring a comprehensive law enforcement focus to combat any criminal activity arising from the tragedy of Hurricane Harvey and the rebuilding efforts under way."
Added SEC Chairman Jay Clayton, "We intend to use all of the resources at our disposal to both help our registrants and to hold those accountable who try to use this disaster to take advantage of other people."