Two current and one former Homeland Security Department official collected a prestigious whistleblower award on Monday for having exposed the Trump administration's practice (since eased) of separating undocumented immigrant children from families crossing the southern border with Mexico.
"Sometimes it feels like America has lost her soul," Pamela McPherson, a medical and mental health expert with DHS's Office Civil Rights and Civil Liberties, told a luncheon crowd at the National Press Club after receiving the Ridenhour whistleblower award.
"Our first-hand experience, informed by science, left no doubt the separation and detention of children caused harm, and left devastating medical and mental health [effects] on children with lifelong consequences," she said.
Her colleague Scott Allen added that speaking out on this "reckless policy"—first to the Senate Whistleblower Caucus in June 2018 and then to news organizations—was a "professional obligation."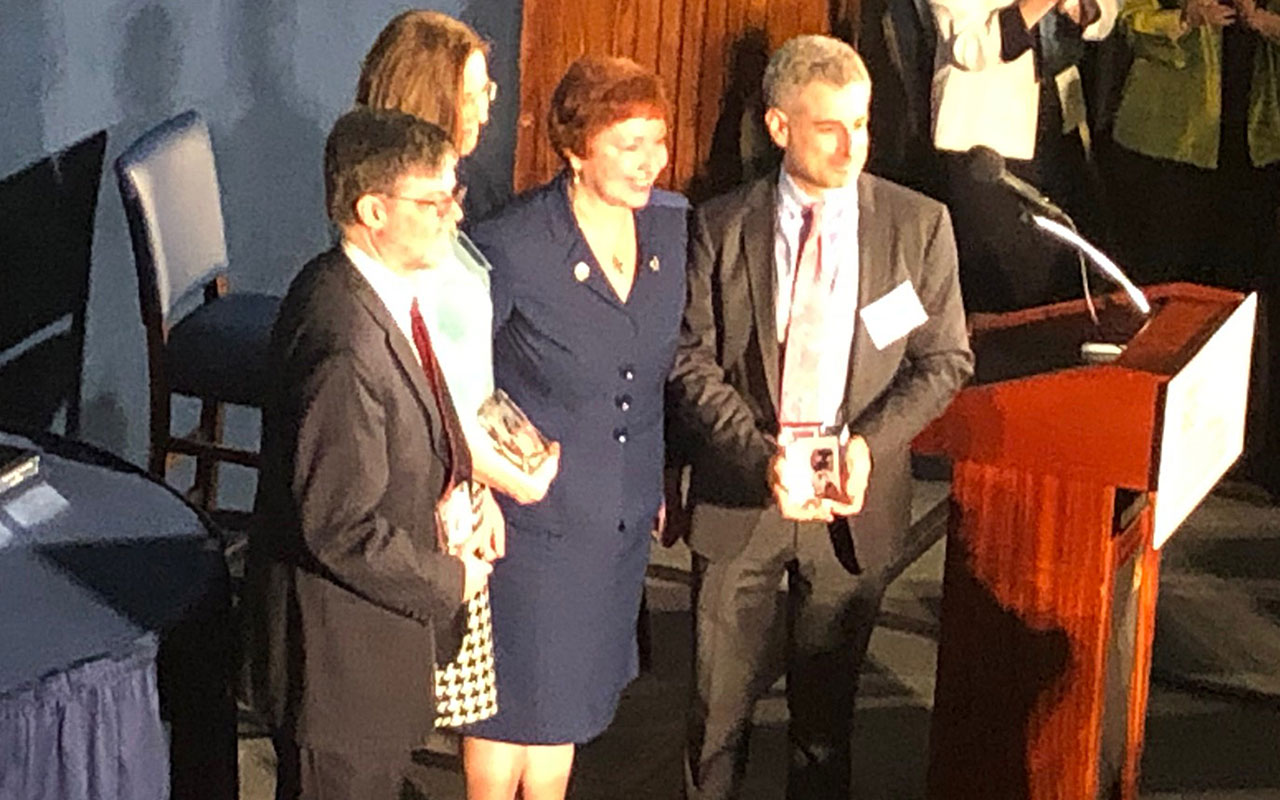 Sharing the prize was Scott Shuchart, a former senior adviser at Homeland Security's Office of Civil Rights and Civil Liberties who resigned after his warnings to department officials of legal violations were ignored. "Family separations did not end with President Trump's executive order," issued five days after the story broke, officially ending the practice, he said. "Please don't let it disappear from the front pages."
» Get the best federal news and ideas delivered right to your inbox. Sign up here.
Dramatic detail from inside hastily erected federal shelters near the border was shared by presenter Colleen Kraft, past president of the American Academy of Pediatrics, which worked on the issue alongside the whistleblowers. Visiting the shelter for children 12 and under, she said, one would expect to see children who are "rambunctious and noisy, but this room was quiet, except one little girl, who couldn't have been more than 18 months old," Kraft said. The girls was "sobbing and could not be consoled. No one was allowed to hold these children, to pick them up and comfort them." But another girl, around age 2, "had a piece of paper in her hand with a list of pro bono attorneys she could contact."
The Ridenhour prizes, given since 2003 in honor of journalist Ron Ridenhour for his work exposing the My Lai massacre during the Vietnam war, is sponsored by the Type Media Center, the Fertel Foundation, and the Stewart R. Mott Foundation.
Also honored was financier and philanthropist George Soros, who received the "Courage" award, documentary filmmaker Alexandria Bombach for her "On Her Shoulders" portrait of Yazidi women and children suffering under ISIS, and author Eliza Griswold, for her book Amity and Prosperity, on the dangers to communities of fracking.