Former FLRA Employees Decry Plan to Close Regional Offices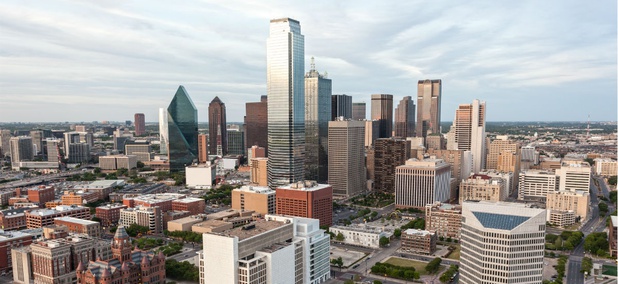 A group of eight former employees of the agency responsible for investigating labor-management disputes across the federal government denounced a reported plan to shutter two regional offices earlier this month.
In a letter to the leadership of the Senate Homeland Security and Government Affairs Committee dated March 9 and first obtained by Federal News Radio, a group of former regional directors of the Federal Labor Relations Authority said that the agency's plan to shutter its offices in Boston and Dallas would hobble an agency that already has borne more than its share of the budget-cutting burden over the last several decades.
» Get the best federal news and ideas delivered right to your inbox. Sign up here.
"Essentially, FLRA went far beyond most agencies in reducing operational costs and expenses," they wrote. "In FY 2000, FLRA had 215 [full time employees]; by FY 2009, the number of FTEs was 114, a 45 percent reduction."
In its fiscal 2019 budget justification to Congress, FLRA said a majority of authority members have voted to cut the number of regional offices from seven to five, citing costs and "operating efficiencies gained from technological advances."
The move would impact 16 employees—nine in Boston and seven in Dallas—including the abolishment of five posts. All affected employees would be offered reassignment elsewhere in the agency, and FLRA will offer Voluntary Early Retirement Authority, which already has been approved by the Office of Personnel Management.
If the plan moves forward, the Boston and Dallas offices would close by the end of the current fiscal year, and anyone who wishes to accept early retirement must do so by Sept. 30.
The former regional directors, all career members of the Senior Executive Service, said the proposal could jeopardize years of progress in facilitating positive labor-management relations within the federal government.
"This decision, if accepted, will adversely affect not only the efficient performance of that agency's mission, but will also negatively impact the very significant process which has been made in recent years to reduce reliance on confrontational labor relations in the federal sector, while also encouraging alternative methods of dispute resolution," they wrote. "[To] eliminate two of the regional offices as now proposed would further reduce the credibility and effectiveness of the FLRA."
In its message to Congress, FLRA noted that the Boston and Dallas offices currently have the lowest case intake of its branches. But the former directors argued that further consolidating operations would be a reversal from a methodology that produces fair and thorough investigations.
"Having regional offices located closer to the actual work sites allowed FLRA agents to develop working relationships with the labor and management community, facilitating communication and trust during the investigative process," the former officials wrote. "[There] is no doubt that regular, onsite investigations had been the norm and was viewed as the best practice for achieving more accurate and complete results."
Earlier this month, a group of 20 labor groups similarly announced their opposition to the proposal in a letter to members of Congress.
"For operational, mission and budget reasons, it is clear that the FLRA's plan to close two regional offices should not go forward," the unions wrote. "It would undermine the agency's ability to carry out its mission, and was devised under budgetary and policy assumptions that are no longer current or accurate."
News of the letter from former FLRA officials comes as the agency begins one of its most important investigations in recent memory. Last month, the American Federation of Government Employees filed an unfair labor practice with FLRA over the Education Department's decision to halt negotiations on a new collective bargaining agreement and unilaterally implement a new labor edict that guts a variety of worker perks and protections, including official time.