IG: VA Employee Lied About Hours Worked, Collecting $100K in Unearned Wages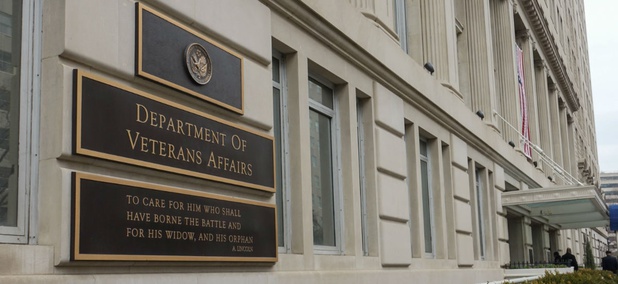 The Veterans Affairs Department's Office of the Inspector General found last week that a former research investigator with the department abused the wage and official time systems, claiming thousands of hours of work when he was being compensated elsewhere.
The office said the employee, whose name has been redacted from the report, only showed up to the Oklahoma City VA health care facility for 30 of the 409 workdays between his hiring in April 2014 through September 2016. And on many of those days, he was working at Johns Hopkins University, earning a total of 1,374 hours' worth of dual compensation from the government and the university.
In addition to earning two paychecks for the same hours of work, the inspector general said the researcher, who was fired in March, worked remotely without proper authorization from his supervisor, Dr. Philip Comp, and he misused official time to travel for non-VA sponsored talks and lectures for at least 66 days.
» Get the best federal news and ideas delivered right to your inbox. Sign up here.
In total, the employee's alleged malfeasance cost the agency more than $100,000 in wages. The inspector general's office in part blamed the situation on inattention by Comp, who admitted he "rarely, if ever" checked to see if the employee was working onsite.
"We further found that Dr. Comp failed in his supervisory responsibilities by being unaware of Dr. [redacted]'s attendance, yet certifying Dr. [redacted]'s subsidiary timecards as well as VA's electronic and attendance system for hours [he] was not present at the facility and/or did not work," the inspector general wrote.
Comp resigned from his position at the VA in March.
When interviewed by investigators, the employee under Comp's supervision claimed he would do agency work while at Johns Hopkins, but that he technically was not being dually compensated because the university did not require him to fill out timecards.
"Sometimes I was sitting in Hopkins, and I claimed time for the VA here," the employee told officials. "But I would spend a lot of actual time working for Hopkins. So I would be—I would be wrong if I send the same timecard at the same time. Then I'm getting double pay, OK? But the thing is that at Hopkins, I never signed a timecard. So I was under impression myself because, you know, I could work other hours."
The inspector general's office said the employee could not provide sufficient evidence of work he had done for VA while at Hopkins, and noted he could not account for 1,972 hours of paid salary, for a total of $102,542.
Officials referred the matter to the U.S. Attorney's Office for the Western District of Oklahoma, but prosecutors declined to move forward with criminal charges.
The report recommended that the Oklahoma City VA health care system examine administrative discipline against the employee, to issue a bill for the hours he claimed but did not work, as well as examine his conduct for ethical violations. It also recommended the possibility of administrative action against Comp.
Wade Vlosich, director of the Oklahoma City VA health care system, concurred with the inspector general's findings. He said the employee has been fired and that the office is working to send him a bill for the lost wages. And he noted Comp's acceptance of "voluntary separation from service."